Your Safe Choice of Hygiene Solutions
DISMAC always uses superior raw material, equipped with high efficiency manufacturing machines and skilled workers to ensure fine conditions for producing disposable protective workwear.
Our brand name stands for quality assurance. 
With more than 10 years in the industry, DISMAC has grown up from a small manufacturer and exporter to be a medium-size group company, we invested two factories that produce different disposable plastic and non woven products.
Utilizing automated production lines, standardized management, clean production environment, all these let us enable to fulfill big orders from industry top customers. 
DISMAC maintains a wide series of plastic films processing and advanced non woven sewing facilities. We adopt the latest production technique to create value for our clients.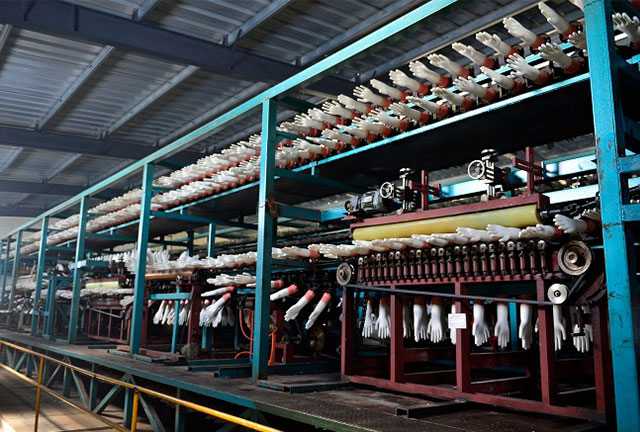 Vinyl Gloves Production Line
vinyl gloves are made of polyvinyl chloride with a better anti-static performance and can still be used in weak acid and alkali environment. Vinyl gloves are specially treated and will not cause skin irritation.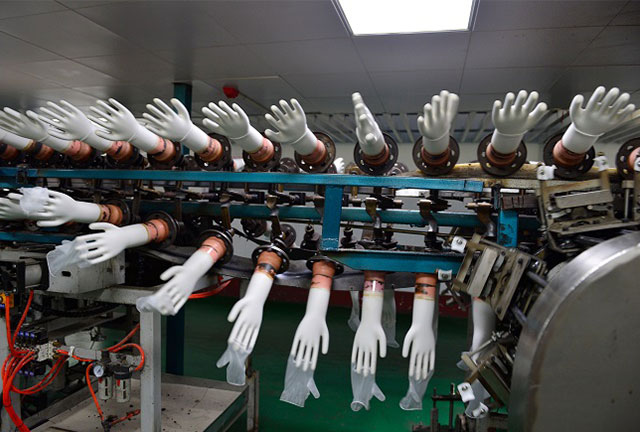 Auto Take-Off Line
After drying, the gloves need to be demoulded. The cost of manual demoulding is relatively high, so using machine automated demoulding can increase efficiency and save costs.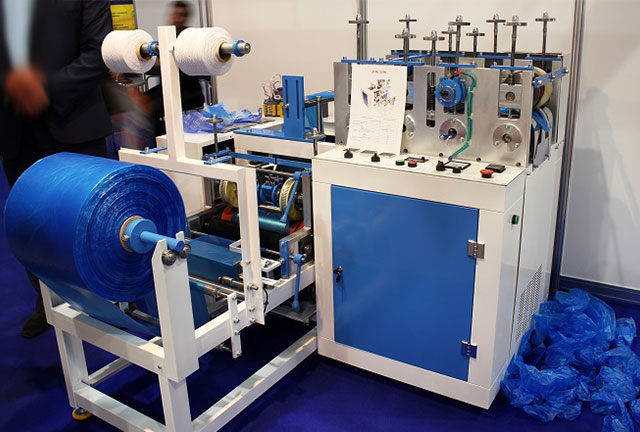 PE/CPE Shoe Cover Production Machine
The automatic high-speed machine turns PE or CPE film into finished disposable shoe covers. Machine-made shoe covers are economy choice compared with hand-made shoe covers.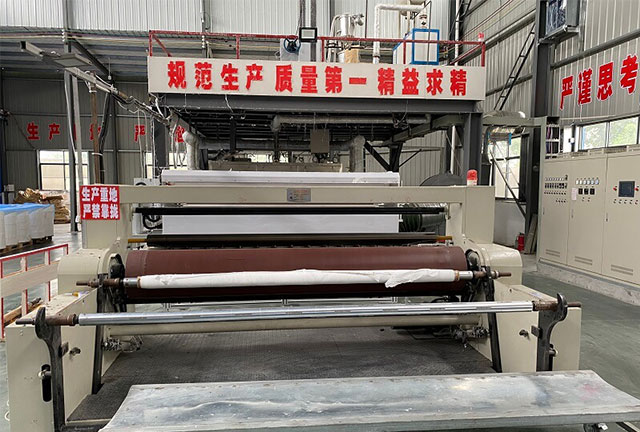 MeltBlown Nonwoven Machine
The meltblown polypropylene nonwoven fabrics are fine material as filter used in producing face masks, respirators and SMS surgical gowns.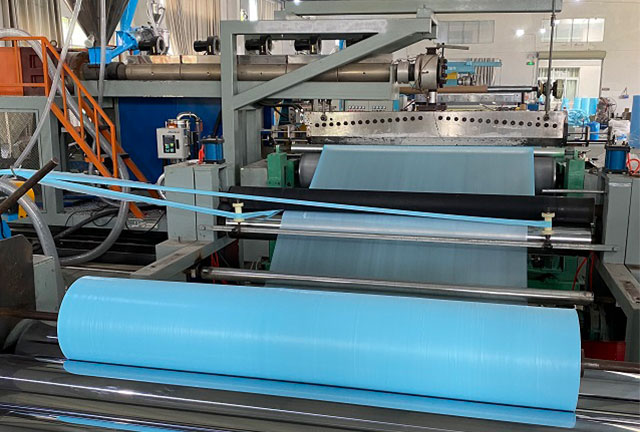 Chlorinated Polyethylene(CPE) Cast Film
Cast film is a non-stretched, non-oriented flat-extruded film produced by melt casting and quenching. CPE and PE film are used to make shoe covers, robes/gowns, gloves and table covers.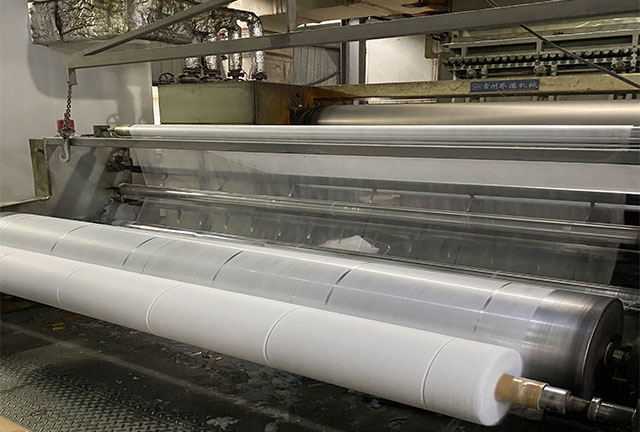 Non Woven Fabric Laminating & Cutting
Spunbond polypropylene(pp) material laminated with pe film so as to be waterproof and increase resistance to some hazardous objects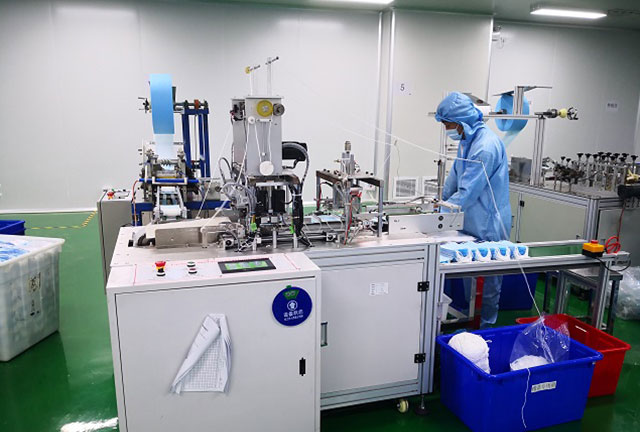 Face Mask Making Machine
Automatic mask producing machine can run with high speed and precise control. The elastic earloop will be installed by ultrasonic heat sealing and each mask will be neatly stacked.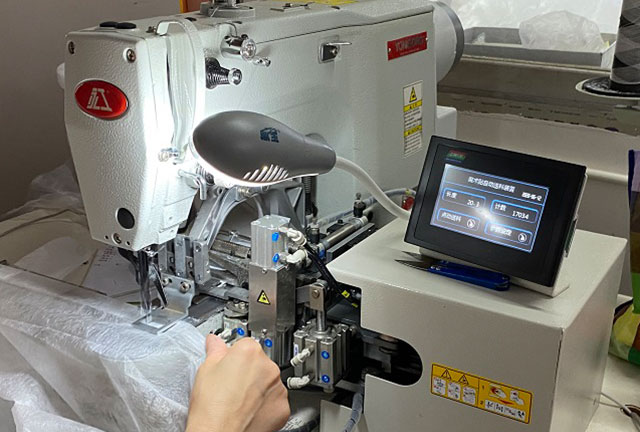 Velcro & Snaps Auto-Sewing Machine
Velcro and Snaps are used for producing disposable Non Woven Lab Coat and other nonwoven clothing. This machine can accelerate the sewing speed.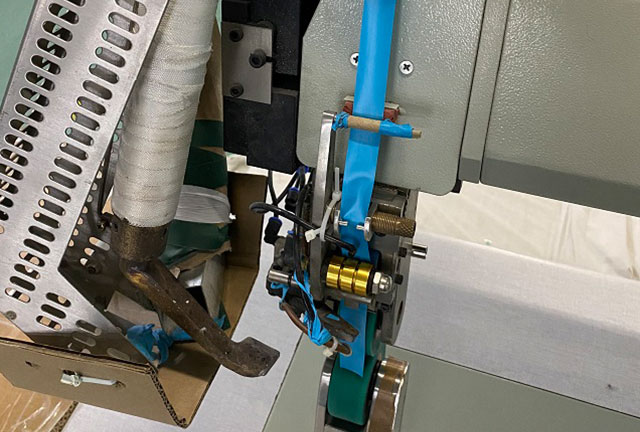 Adhesive Tap Sealing Machine
Some industrial-use reinforce microporous coveralls and medical protecive coveralls have high requirement of air tightness. Adhesive tape will cover all the stitches and sewing.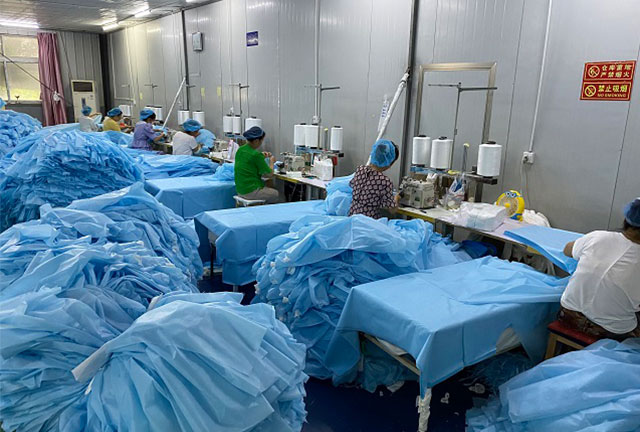 Disposable Isolation Gown Workshop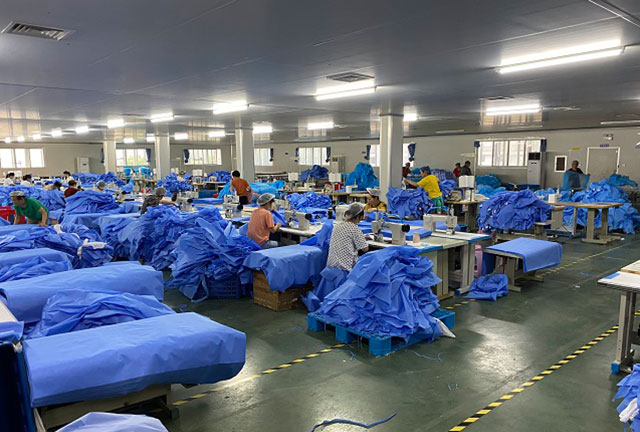 Disposable Surgical Gown Workshop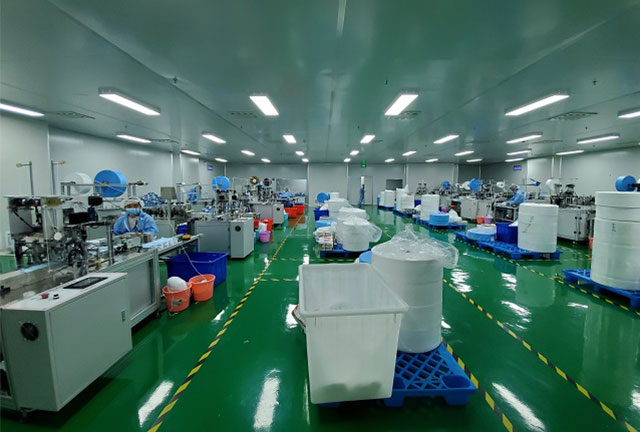 Medical/Surgical Face Mask Workshop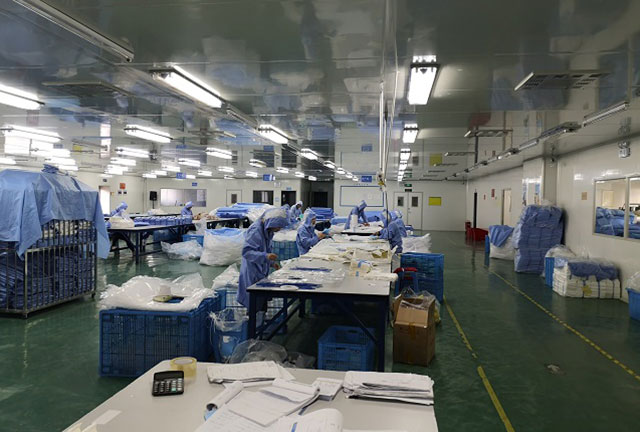 Surgical Drapes Workshop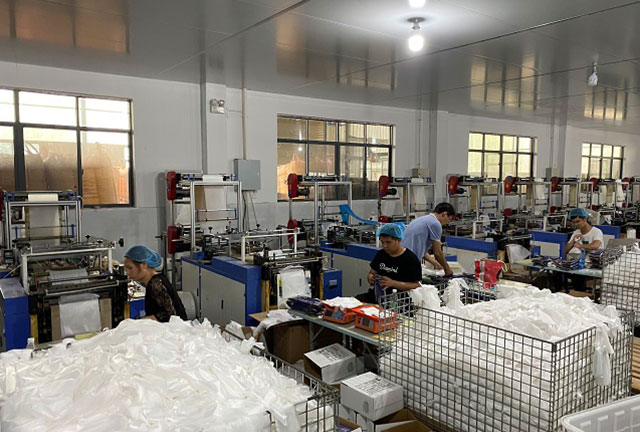 PE/CPE/TPE Glove Workshop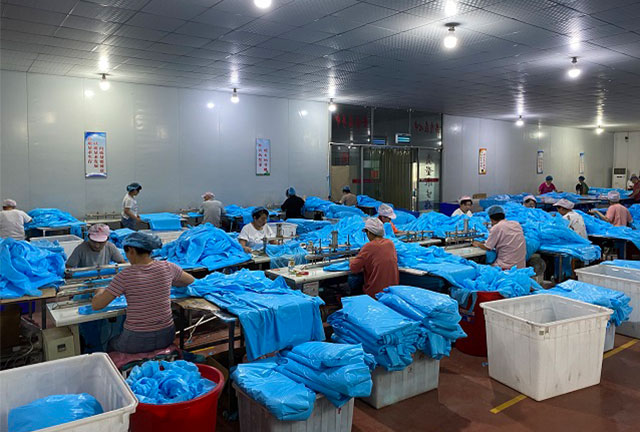 CPE Gown/Robe Folding Workshop
Superior Materials We Use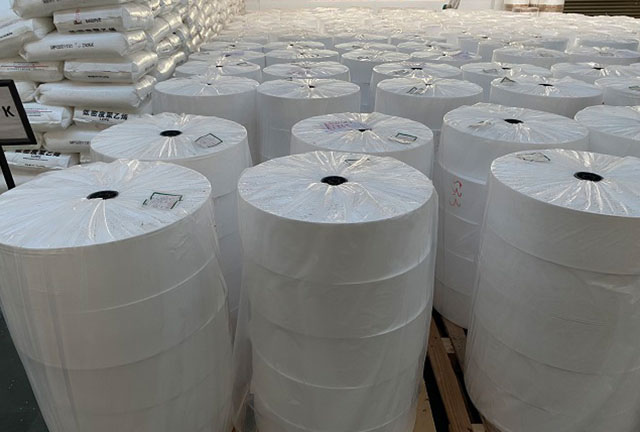 Sufficient Raw Material Stock
During the covid-19, our factory stocked large quantity of meltblown nonwoven and polymers to make sure we can fullfil the soaring demand for orders of personal protective products.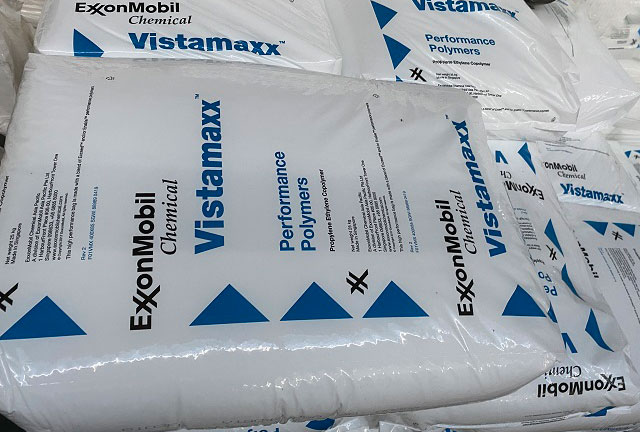 High Performance Polymers for Blowing Film
We use polymers from the manufacturers of US and Singapore, its high performance ensures we could save cost of producing polypropylene(PP) and polyethylene(PE) material.
The laboratory ensures material and product quality meet the Chinese and International corresponding standards.
Trustworthy Disposable Protective Products Supplier
Committed to provide quality disposable protective products that meet all your needs.