When we talk about the disposable underwear with customers, they often complain that easily get confused by bikni panty vs tanga, or tanga vs thong, sometimes it's really complicated to understand the tiny difference.
Ok. All these disposable underwear are just different types of panties. So, let's start from the "traditonal panties style".
1. Traditional Panties Style
As you may know, "panties" are classified into various styles based on criteria such as the amount of rear coverage, width at the sides and height at which they are worn. These categories are not necessarily distinct and usage may vary somewhat among brands.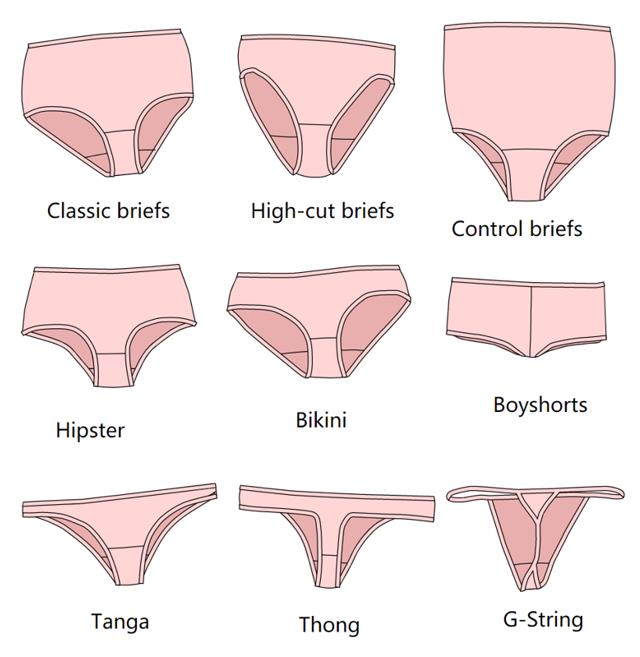 2. Briefs (classic/high-cut style)
Briefs rise to the waist, or just below the navel, and have nearly full coverage at the back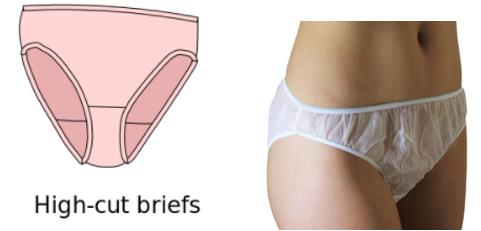 non-woven briefs (high-cut style)
3. Tanga
People often regarded "Tanga" as another calling of "Thong". Because the word "tanga" is an Italian word of thong, it got influenced by Brazilian tanga.
"Tanga" and "Thong" they just have very small difference so many people don't know it and just use them as they like.
However, in the traditional underwear filed, tanga is a type of thong that have both classic and simplified style.
In traditional underwear industry, a classic reuse tanga is made of cotton or other reuse soft fabric, not very wide waistband and has nearly same width of front side and back side.

Some manufacturers produce the tanga just use a line-shape narrow waistband.

In disposable spa underwear filed, it got simplified, it often just uses an elastic string at left and right side.
In spa disposable underwear filed, tanga also called Bikini Panty (Simplified style). Because tanga is a very brief style of bikini. The difference of style of bikini panty and tanga was ignored.
Disposable Bikini Panty has the same width at front and back, sometimes the back side will a little (not obviously) narrower than font side.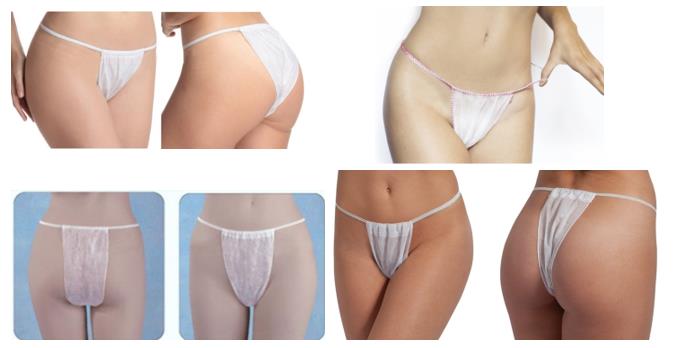 4. Thong
Compared with Bikini panty (Bikini bottom), thong provides a moderate to minimal coverage with back coverage that is less than a bikini, and the waistband is reduced to a narrow strip at the sides.
Thongs have a waistband similar with tanga, but the back coverage is mostly cut away. The width is going narrower at the bottom crotch as it narrows to a thin strip toward the back and sits between the buttocks.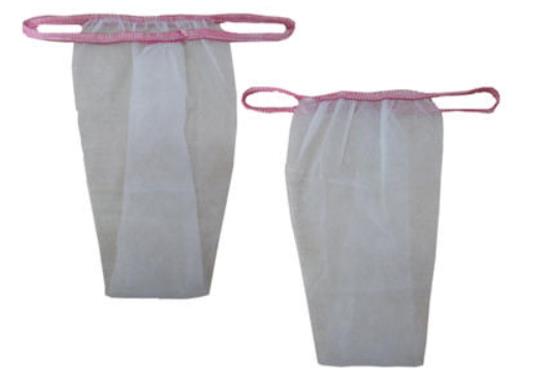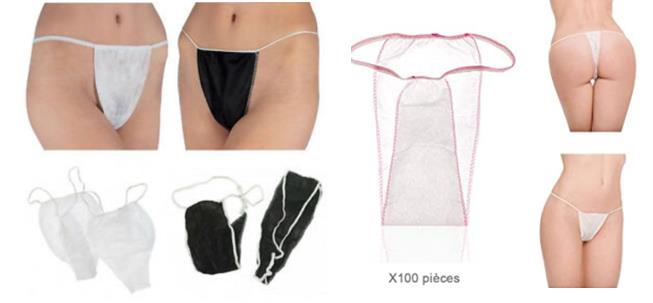 In the SPA disposable underwear filed, thong is also often used as "G-string", the g-string is also often used as "thong", the difference of style of thong and G-string was ignored.
5. G-string
Even the Thong and G-string are often used interchangeably in spa disposables industry, but if we carefully distinguish their differences, G-string style has even an extremely narrow width at the back (sometimes may just an elastic band).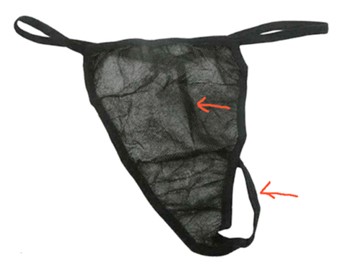 6. More photos and explanation examples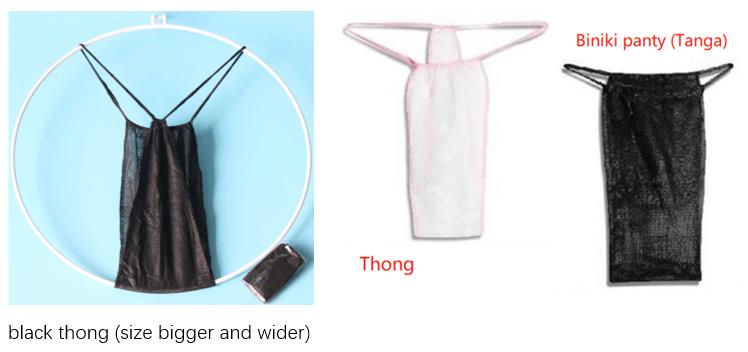 7. A simple way to tell from Tanga (bikini panty) and Thong (G-string)
Check the shape of the back.
If it is like a V shape triangle (top width is bigger than bottom width) and the width of back is nearly same with front. It's a bikini panty (Tanga).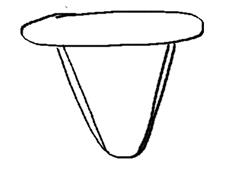 If it is going up narrower (W-shape) or a straight shape (T-shape) and the width of back is obviously less than width of font, it's a Thong.

G-string is a very thin T-shape.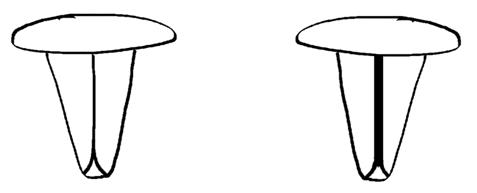 8. In summarize:
Tanga, Thong, G-string are often used equally and interchangeably by many people and customers.
Even if customers are usually from the SPA industry, they are also very professional, but they may not necessarily have such detailed product classification.
In addition, end customers they don't care about whether the name is right and suitable, or the name should be changed to be another name.
When we discuss the product with customers, it's better if we could ask customer to send us photo or picture to avoid misunderstanding. Because our calling may not the same as customers' habit.
Written by "DISMAC PROTECTIVE PRODUCTS".
Hefei Dismac Protective Products Co., Ltd.
Rm 3605, Building C, ShangZe Times Square, Lianhua Rd, Hefei, Anhui, ZIP 230601, China
Tel: +86 551 6364 8520, +86 551 6364 0590
Email: sales@chinadismac.com
www.chinadismac.com